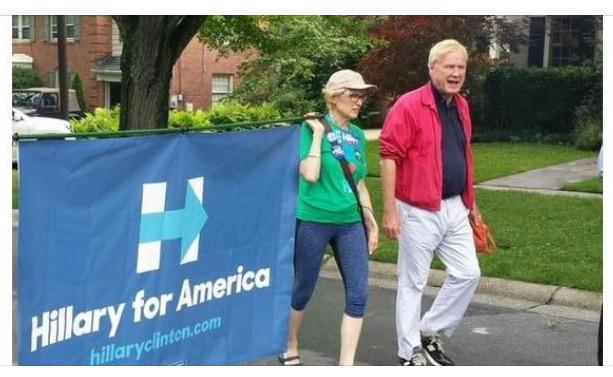 Chris Matthews marching in a 4th of July parade.
Today MD-8 Democratic candidate Kathleen Matthews publicly endorsed Democratic Presidential candidate Hillary Clinton for President of the United States.
Here we see Chris transcend mere sycophancy to attack Sanders so that Hillary doesn't have to.
This is why people don't trust the media. This is why the cries of "liberal biased media" don't ever go away.
This is conflict of interest.